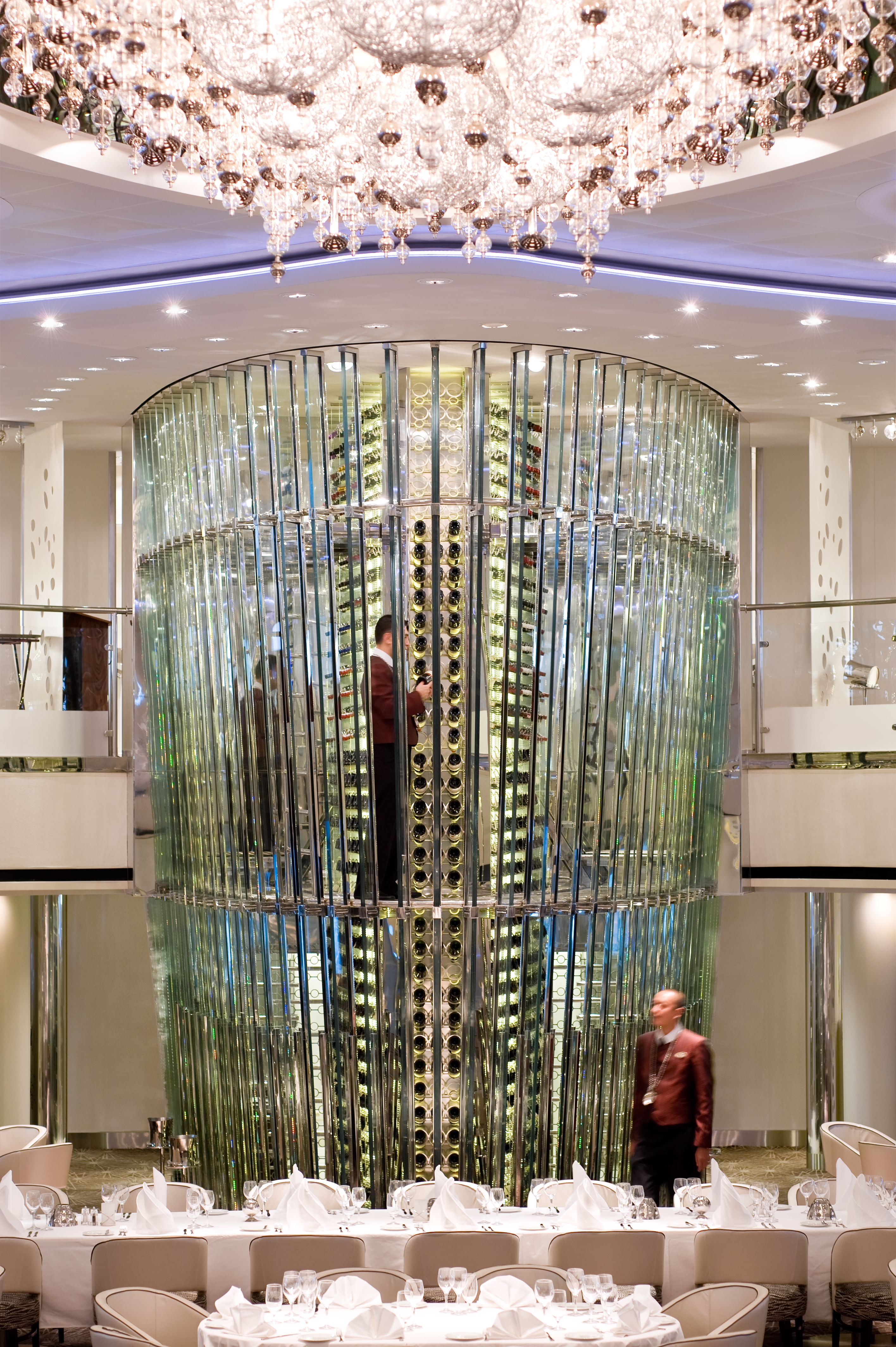 Summary
Our award-winning main dining room is a master class in elegance. Unbridled glamour adds a touch of Hollywood to your cruise. Accented with glittering details, such as our impressive wine tower, it's a space where the aesthetic appeal is matched only by the delicious fare on offer.
The main dining room is complimentary for all of our guests, and also provides our most flexible dining option, so you can eat whenever it suits you (and your appetite). If you'd like to dine at the same time every night, go for our Traditional Dining; if you'd like to make reservations each day, our Select Dining is best for you.
Our dedicated galley chefs work around the clock to provide a range of unforgettable and immersive culinary experiences. Many of the items on the menu changes nightly to accommodate every craving and appetite.
The menu of the main dining room fuses the classic with the contemporary. If you're looking for something light, browse our range of soups and salads. If you'd like to indulge yourself (you are on holiday, after all), then take your pick from our range of chicken, fish and beef dishes. Top it all off with a show-stopping dessert.